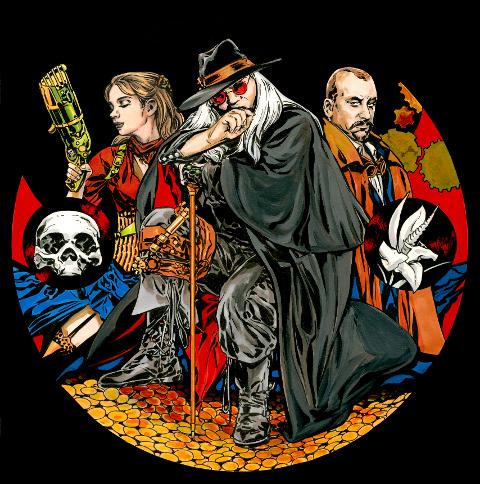 Welcome to the world of Professor Samuel King. A quasi-Victorian Steampunk land of heroes, villains, romance and the supernatural.
'Alchemy' and 'King's Ransom' began life as stage musicals composed by legendary rock composer and keyboard player Clive Nolan.
Now exciting plans are being made to bring both musicals to the big screen.
Through this site you can follow our progress as we work towards production of the feature films. You can also get involved by becoming an investor.
For information about investment opportunities click HERE. And if you've already invested - see your name in our hall of fame on the investor's page.
Why not check out our short pitch video below to see more about the production process.
Artwork by Mark Buckingham.